"Greetings from Paris" photo greeting cards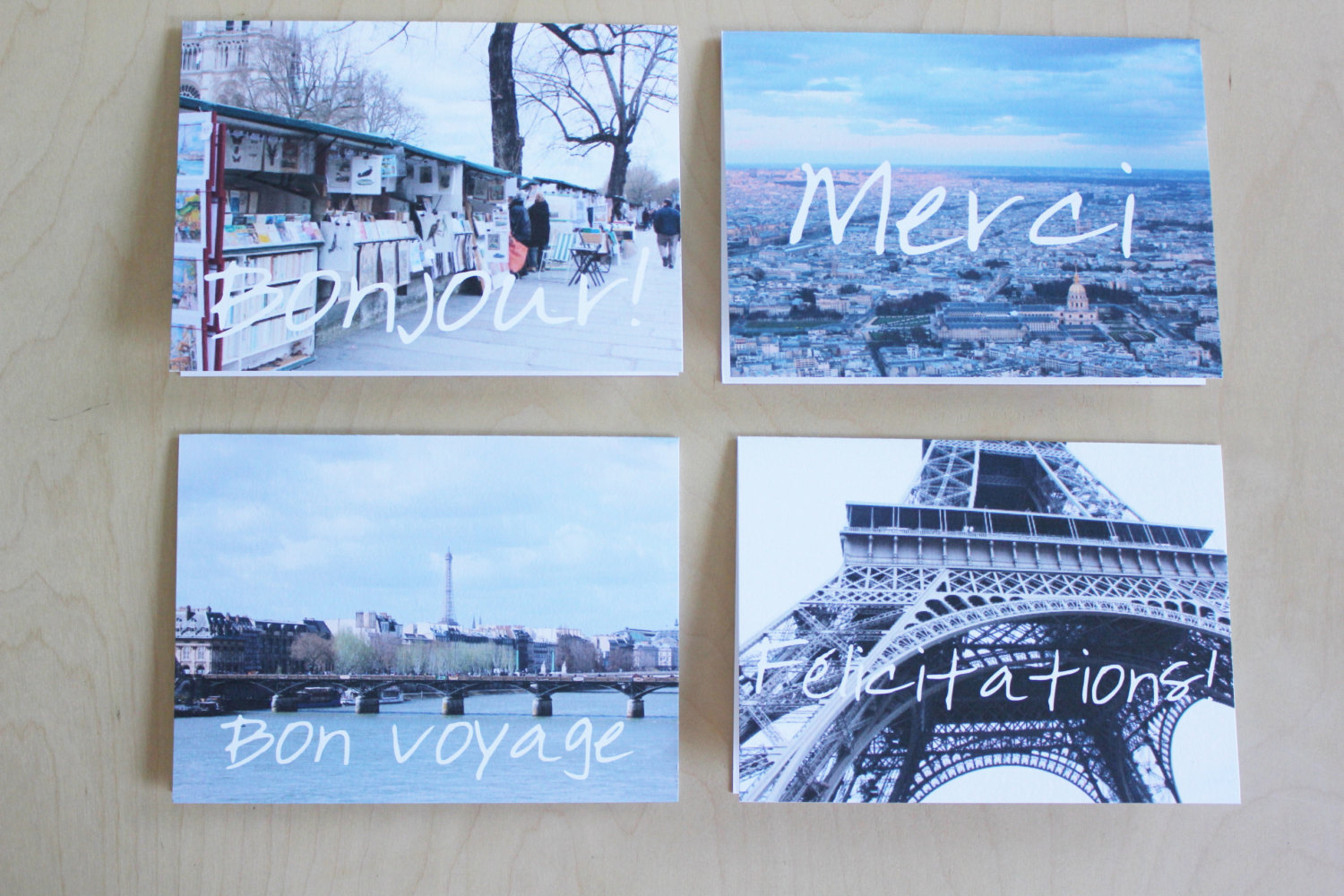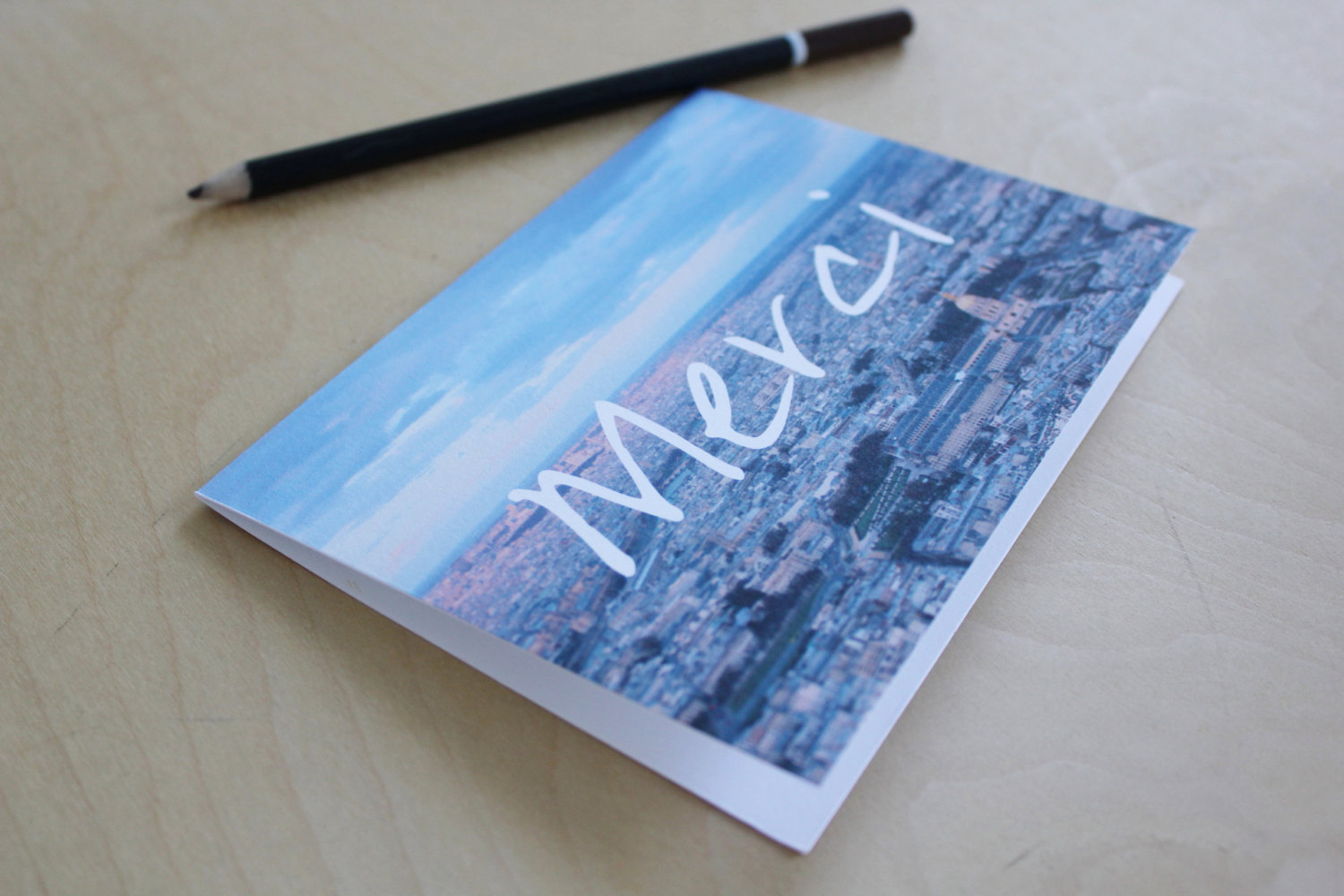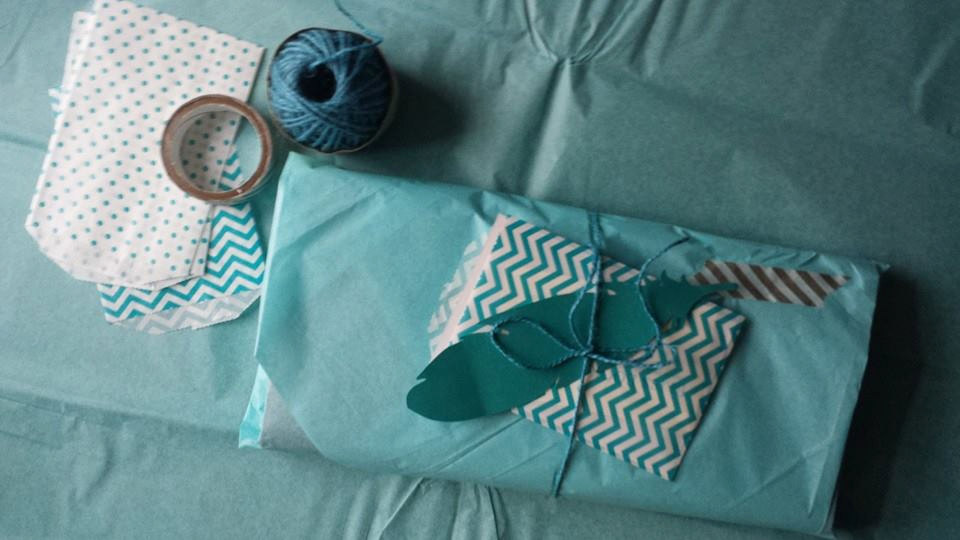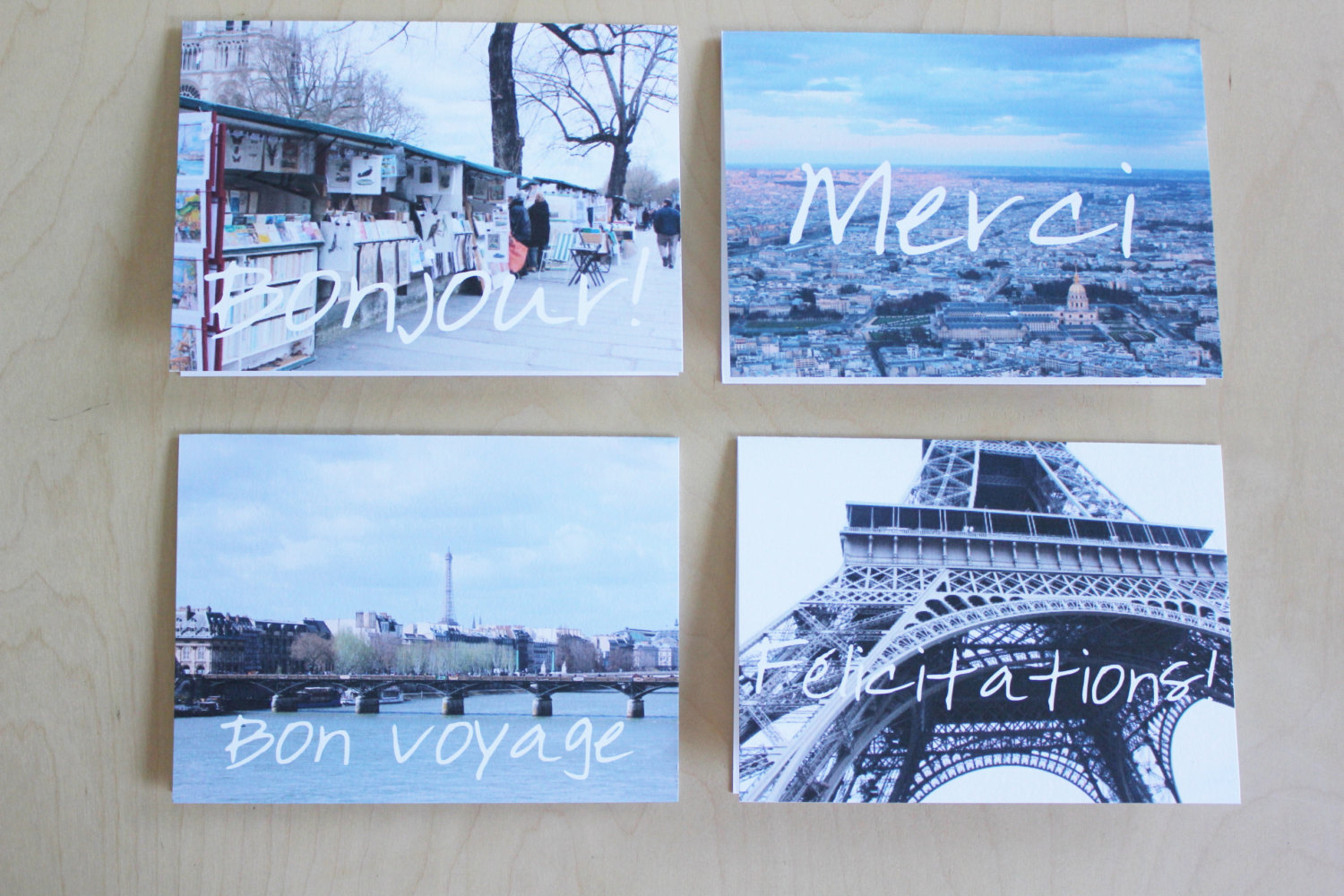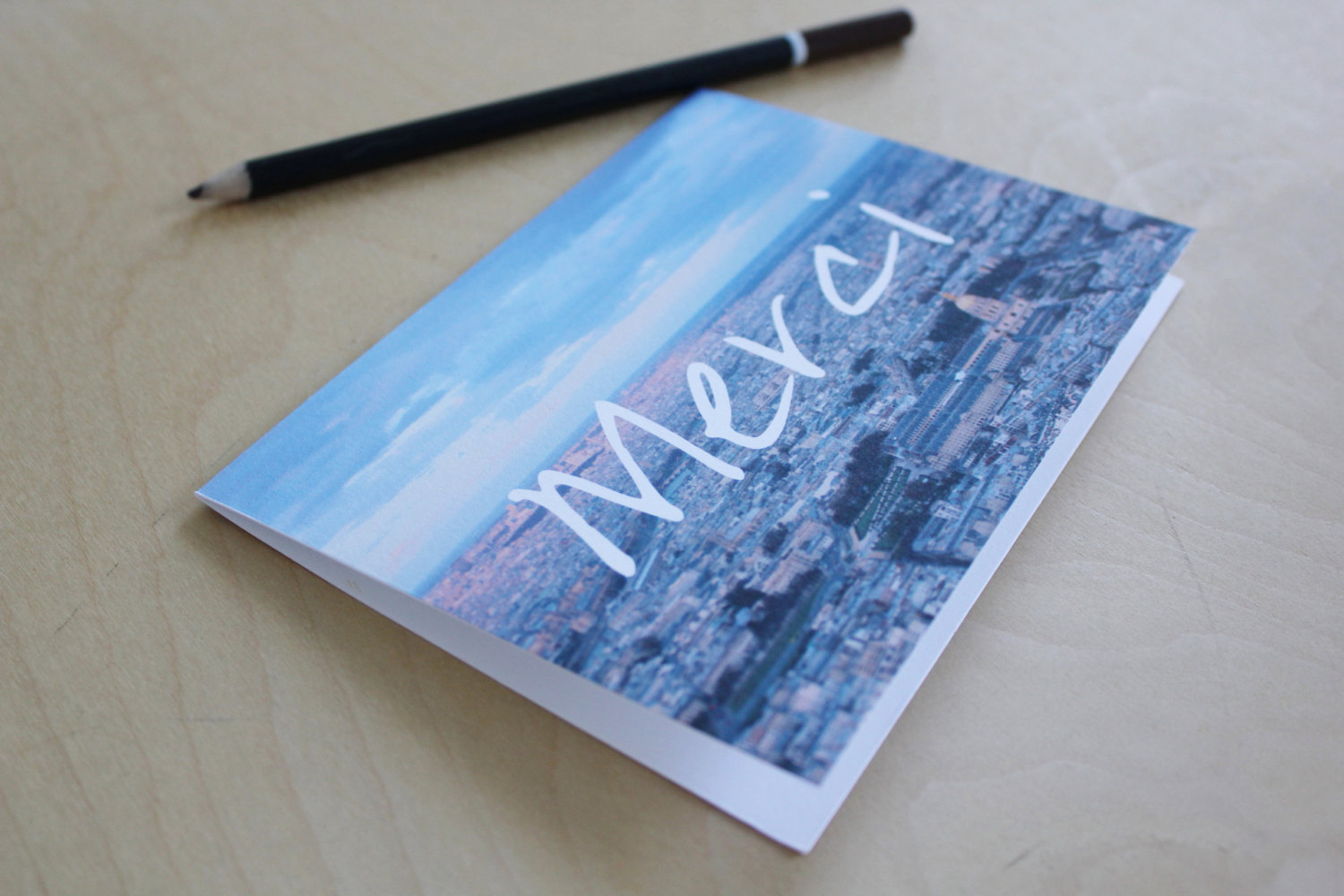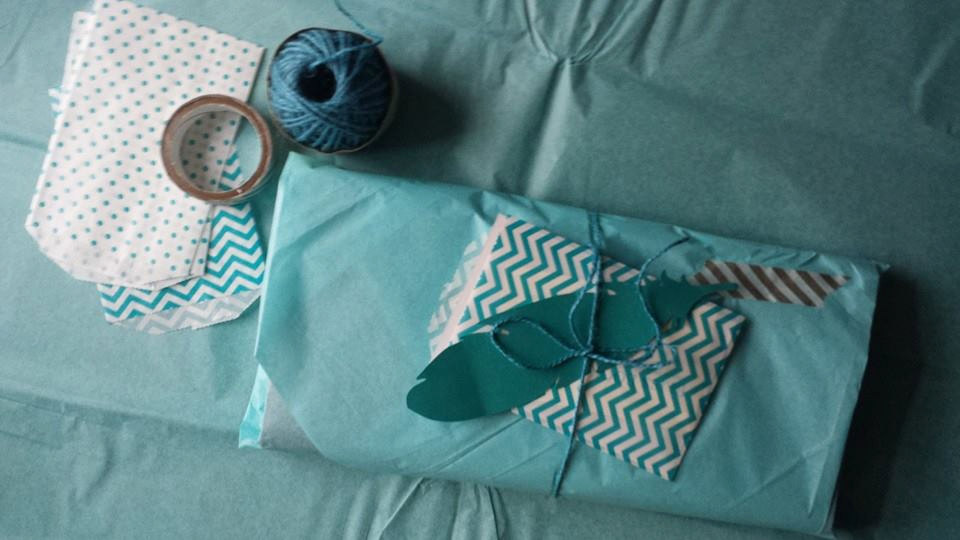 "Greetings from Paris" photo greeting cards
Greetings from Paris! When you want to say something nice, say it in French! Send one of these cards featuring original photos taken on my 2015 spring visit to Paris and classic french sayings.

≡ WHAT IT IS ≡
• Each card is printed in full color on crisp 100% white cotton card stock and has a matching envelope
• Cards measure 4-1/2" x 6-1/4" and are blank inside

Card choices:
Merci (Thank you) - an aerial view of Paris from the top of the Eiffel Tower
Bon Voyage (Have a good trip/move) - taken along the Seine and includes Pont des Arts bridge
Bonjour! (Hello) - a photo of the book and art stalls along the Seine near Notre Dame
Félicitations! (Congratulations) - a close up photo of the Eiffel Tower
Tu me manques (I miss you) - horses form the Sacre Coeur carousel
Doux rêves (Sweet dreams) - night photo of the famous Laperouse restaurant
Bon Anniversaire (Happy birthday) - a very Parisian accordion player in Montmartre
Je t'aime (I love you) - the sculpture named Cupid revives Psyche from the Louvre

≡ HOW TO USE IT ≡
• Write a love note
• Make someone laugh or cry
• Send birthday wishes
• Thank someone for something special
• Wish a good trip or move to a friend

≡ HOW IT'S SHIPPED ≡
• USPS first class mail
• Each card and envelope are in a cellophane bag for protection.
**This item is ready to ship in 1-3 business days from order**

≡ WHY BUY FROM BLISS ≡
• Everything is made by hand, one at a time with great care and love. That means every hole is hand punched, every paper is hand cut and every book is hand sewn.
• All book stitching is guaranteed! If it ever becomes loose or undone, simply return it and it will be restitched at no cost.
• Materials are hand selected by me!
• Nearly everything can be made custom. You provide the idea and I will provide a beautiful and totally unique piece.
• It's my passion! I wake up thinking about what I can create and go to bed dreaming about new things for tomorrow.